Detail-Oriented Commercial Cleaning Services in Martin County
Excellence-driven office cleaning services you can count on.
Schedule Your Free Estimate

Top office cleaning services in Martin County
As the leading specialist in the industry for over three decades, Custom Cleaning of the Treasure Coast provides Marin County business owners with streamlined commercial cleaning, comprehensive customer care, and customized solutions. No matter what kind of business you run, we know how to keep it fresh and hygienic, from office buildings, real estate offices, and lawyer offices to churches, community centers, manufacturing plants, and other specialized properties.
Call Today 772-220-7915
Green cleaning
Using eco-friendly products allows us to do more than just maintain your workplace but also help it stay safe and healthy. With our green methods, you can trust our skilled team to keep your premises germ-free.
Dedicated specialists
We place the highest priority on your happiness. This is why we employ only qualified experts, who care about the quality of the service we provide. Plus, our team has been thoroughly vetted.
Easy scheduling
Feel free to easily schedule your commercial cleaning in Martin County. All you need to do is pick up your phone and contact us when you need our services. From there, leave everything else in our capable hands.
100% Satisfaction
If you'd like to learn more about who we are and ask more questions, or for some reason you're unhappy with our work, let us know. We'll send a team within 24 hours to your premises to reclean the area.
Flexible office cleaning
near you
Our expert commercial cleaning service near you ticks all the boxes
Waste management
Empty all trash cans, replace them with bags from your stock.
Papers found on the floor will be placed on the nearest desk to prevent loss of important documents.
Restrooms
Clean and sanitize all sinks, toilets and urinals each visit.
Clean and polish tile walls, bright surfaces and partitions as needed.
Clean mirrors each visit.
Maintain floors as listed under Floor Maintenance.
Fill tissue, towel and soap dispensers from your stock.
Floor maintenance
Vacuum carpets and floors each visit.
Damp mop hard floor each visit.
Damp mop bathroom floors each visit with a germicidal cleaner.
Floor Stripping & Sealing- optional service available at additional charge.
Carpet Cleaning- optional service available at additional charge.
Glass maintenance
Clean all glass doors each visit.
Clean all interior glass partitions as needed.
Interior & Exterior Window Cleaning- optional service available at additional charge.
Dust control
Dust all furniture, counters, railing and all other horizontal surfaces each visit.
Dust A/C vents, drapes, light fixtures, walls, etc., as needed.
Woodwork & wall maintenance
Spot clean walls as needed.
Clean doors weekly.
Clean baseboards as needed.
Furniture
Clean desk, counters, shelves and table tops each visit.
Vacuum upholstered furniture as needed.
Kitchen area
Wipe off all countertops, exteriors of all appliances.
Clean interior of microwave and refrigerator as needed.
Clean and polish sinks each visit.
Empty Trash Cans and replace them with bags from your stock.
Maintain floors as listed under Floor Maintenance.
Miscellaneous maintenance
Clean and Sanitize water fountains or coolers each visit.
Arrange furniture and magazines neatly after each cleaning.
Sweep entrance of building/office each visit.
Maintain janitorial supplies in an orderly fashion.
* Special requests are accommodated whenever possible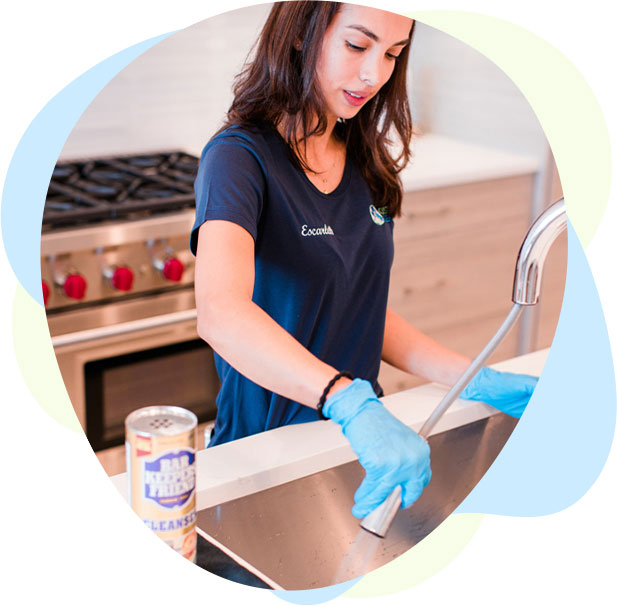 Extensive office cleaning in Martin County at the click of a button
As a company, we maintain market-leading standards through innovative practices, quality supplies, friendly customer support, and a 100% satisfaction guarantee. What's better, we've designed the easiest way to book and pay for our services with just a single phone call.

We have used Custom Cleaners for years. My wife had pulmonary fibrosis and the standard of cleaning made her life better. They are flexible in meeting interruptions in my schedule, agreeable to special requests and very reasonably priced.

This company did a clean on a manufactured home after the furniture was moved out. They did everything I asked for and they did an excellent job. The estimate was accurate and I was pleased with the work.

We have been with Rhonda and Custom Cleaning for three years! They do excellent work in a professional manner; arrive on time, pay attention to details, and go above and beyond what is expected!

I was very impressed with Custom Cleaning's professionalism from the start. Rhonda, Grissel, and our cleaning team are amazing! I can't thank them enough for their prompt response to our request for setting up weekly cleaning service for our home. Our cleaning team is prompt and professional, and the two ladies show great attention to detail. I am extremely pleased with Custom Cleaning's service and so glad I found them!

Best cleaning service on the Treasure Coast! Top-notch job, they go above and beyond to meet your needs. Professional, friendly and trustworthy. They use safe and pet friendly products. Work with you to meet your schedule, and follow-up to ensure you're 100% satisfied. They miss nothing when it comes to getting everything clean.
Frequently Asked Questions
Why is it important to keep the office clean?
+
Since office environments are usually a breeding ground for bacteria and germs, it's no wonder that a clean workplace lowers health risks while also boosting employee morale.
Apart from keeping your premises sanitary, booking an expert commercial cleaning near you will help you cut down on sick days and frequent employee absences.
How often should you get your office cleaned?
+
Your office cleaning frequency may be affected by a number of factors. Here are some of the most common:
Square footage of the office building
The current condition of the premises
Any additional tasks required
If you have any further questions about your commercial cleaning in Martin County, don't hesitate to contact us!
Will I get the same technicians each time?
+
We dispatch a team of the same specialists whenever possible to ensure your comfort and peace of mind.
This way, the person you hire will already know the details of your office and the preferences you have.
How do I choose the best commercial cleaning company?
+
When looking for a dependable commercial cleaning company, keep these things in mind:
Research companies near you
Ask for references and check their past reviews
Choose one that provides a range of services
Ask for a 100% satisfaction guarantee
Explore their pricing methods
Identify the best scheduling system for your business
Who provides trustworthy commercial and office cleaning services in Martin County & the vicinity?
+
Looking for a commercial cleaning company to take care of your workspace? No matter if your business is located near Stuart or elsewhere within Martin County, we're at your disposal.
Apart from our professional commercial cleaning services across the area, feel free to contact us for:
Get in touch with us today and get top maintenance for your workspace!