High-End Estate Cleaning Services in Martin County
Want high-end living at its finest? Book our luxury property cleaning.
Schedule Your Free Estimate

Fully personalized luxury property cleaning
Are you ready to take your home upkeep to the next level? Custom Cleaning of the Treasure Coast offers excellence-driven estate cleaning services for large residences, multi-unit estates, villas, high-end lofts, and other upscale properties across the entire Martin County. We have a seasoned team of fully vetted professionals who know how to keep your home sparkling while taking good care of high-end surfaces and finishes. Whatever the size, number, or urgency for your professional clean-up, we're the company you can trust.
Call Today 772-220-7915
Green cleaning
Each luxury property in Martin County requires special care and attention to detail. For this reason, we pride ourselves on using eco-friendly products and advanced equipment for sprucing up your residence.
A professional approach
All our estate cleaners are highly skilled individuals, aware of our client's exceptionally high standards, who deliver a comprehensive service your luxury home deserves per your exact requirements.
Easy booking
You can reach our customer service representatives by phone to set up a personalied estimate and schedule a large estate cleaning service near you according to your schedule.
Happiness guaranteed
In addition to employing only the most qualified staff, we guarantee 100% customer satisfaction and respond quickly when a problem arises to nip it in the bud and ensure your maximum satisfaction.
Seasoned estate cleaners
that make all the difference
Depend on our in-depth residential cleaning services
Kitchen
Spider web removal
Countertops and Backsplashes cleanup
Cabinet exterior wiping where needed.
Appliance exterior cleanup and polish if needed
Window sill wipe down
Window Treatment dusting and vacuuming
Light switch wiping
Doors & Woodwork wiping and cleaning. Door knobs sanitizing
Kitchen Sink, Faucet & Drains wiping and polishing if needed.
Emptying the trash
Floor vacuuming and mopping
Appliance interior cleanup (Available as Add-on Service with Additional Fees)
Bathroom
Spider web removal
Cabinet exterior cleanup and sanitization
Shower & Tub cleanup and sanitization
Mirrors & Shower/Tub Glass wiping and squeegeeing
Sink and countertop cleaning and sanitization
Entire Toilet Bowl wiping and sanitization, including surrounding floor and wall areas as well as outside surfaces
Light Switch wiping and sanitization
Doors, door knobs, & Woodwork wiping and sanitizing
Emptying the trash
Mopping and vacuuming floors
Bedrooms & Common Areas
Spider web removal
Window sill wiping to eliminate dust & buildup.
Light fixture dusting if we can reach them (excluding extremely expensive chandeliers)
Light Switch sanitization and wiping
Dusting and cleaning horizontal surfaces and items present on them
Door frame, handles, and interior wiping and cleanup
Baseboard dusting
Vacuuming and mopping floors
Wiping porches and patios (Available as Add-on Service with Additional Fees
Bed linen changing on a single bed (Additional beds can be added @ Small Additional Fee)
Squeegeeing up to 2 sets of sliders. (Additional Windows or Sliders Available as Add-on Service with Additional Fees)
Vacuuming and dusting window treatments. (IF window treatments need DEEP cleaning/wiping, extra time will need to be allowed, agreed upon and charged accordingly)
* Special requests are accommodated whenever possible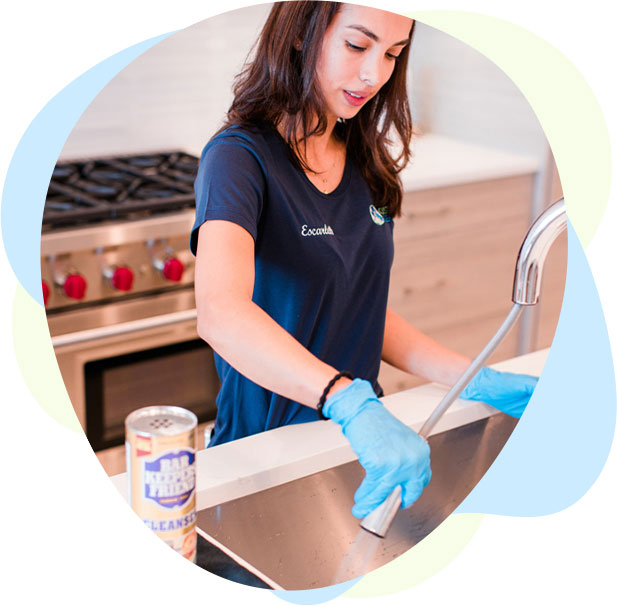 Premier large estate cleaning service in Martin County & beyond
You can rely on our specialists for ongoing maintenance of your luxury villa, loft, estate, and any other property. We'll listen to your request and organize a tailored service that perfectly fits your needs. Once your home is properly sanitized, we'll keep it that way with daily, weekly or biweekly services.

We have used Custom Cleaners for years. My wife had pulmonary fibrosis and the standard of cleaning made her life better. They are flexible in meeting interruptions in my schedule, agreeable to special requests and very reasonably priced.

This company did a clean on a manufactured home after the furniture was moved out. They did everything I asked for and they did an excellent job. The estimate was accurate and I was pleased with the work.

We have been with Rhonda and Custom Cleaning for three years! They do excellent work in a professional manner; arrive on time, pay attention to details, and go above and beyond what is expected!

I was very impressed with Custom Cleaning's professionalism from the start. Rhonda, Grissel, and our cleaning team are amazing! I can't thank them enough for their prompt response to our request for setting up weekly cleaning service for our home. Our cleaning team is prompt and professional, and the two ladies show great attention to detail. I am extremely pleased with Custom Cleaning's service and so glad I found them!

Best cleaning service on the Treasure Coast! Top-notch job, they go above and beyond to meet your needs. Professional, friendly and trustworthy. They use safe and pet friendly products. Work with you to meet your schedule, and follow-up to ensure you're 100% satisfied. They miss nothing when it comes to getting everything clean.
Frequently Asked Questions
How often do I need a professional estate cleaning service?
+
Several factors affect this, but on average, large households should be thoroughly handled by estate cleaners at least once in two weeks.
Feel free to give us a call so we can get an idea of your home and family size, as well as the current condition of your Martin County residence. This way, we can provide a more detailed answer to your question.
Will I get the same estate cleaners each time?
+
The same team of specialists will visit your home whenever possible.
This way, both parties benefit, since the team you hire will already be aware of your preferences, problem areas, and other details. Whether you want to take care of your villa or an upscale rental, we're here to help!
What supplies do you use for luxury property cleaning?
+
In addition to bringing our own equipment and supplies for any large estate cleaning we perform, we also use eco-friendly supplies to prevent harsh chemicals from entering your home.
If you have a preference for particular products, tell us which suits your Martin County home the best, so we can refer to them in the future.
What's the average price of an estate cleaning?
+
The cost of estate cleaning services is determined by several factors, including your home's square footage, the level of service needed, and the number of rooms to tackle.
If you're interested in a quote for your penthouse cleaning, please contact us with more details so we can provide you with a more accurate estimate.
Where can I find expert estate cleaning services near me in Martin County & beyond?
+
Over the past three decades, Custom Cleaning of the Treasure Coast has become a trusted name across the Martin County area.
Apart from effective large estate cleaning, we can assist you with:
No matter if you live in Port Salerno or elsewhere in the Martin County area, our team is at your service. Give us a call and see what sets us apart from the crowd!