Specialized Remodel Cleaning in Martin County Beyond
Choose our top-rated post-construction cleaning and move into a spotless home.
Schedule Your Free Estimate

Choose reputable remodel cleaning services near you
Our goal is for every single room of your newly remodeled home to be absolutely immaculate and ready for you to move in and begin your next chapter in life. We are experienced in all aspects of post-construction cleaning and know how to clean today's luxury organic and composite surfaces without damage. We have a time-tested system and use quality equipment and tools to ensure every nook and cranny is taken care of. We serve residents of Martin County and surrounding communities of Stuart, Sewall's Point, Port St. Lucie, Jensen Beach, Palm City, Hobe Sound, and many others.
Call Today 772-220-7915
Eco-friendly approach
To ensure your new and improved home in Martin County and beyond is a safe and clean space, we prioritize green cleaning products and use professional equipment.
Reliable professionals
Our post-construction cleaners are skilled and experienced professionals. Our company is licensed, bonded, insured, and we carry workers' comp on all our employees.
Easy hiring
Pick up the phone, give us a call, and our helpful customer service representatives will provide an accurate estimate and schedule your remodel cleanup appointment.
Happiness guaranteed
Aside from employing highly skilled cleaners, we provide a 100% satisfaction guarantee with fast response times to make sure you're satisfied.
We'll make your new home
in Martin County sparkling clean
Rely on our experts for all your remodel cleaning needs
Kitchen
Dust all surfaces
Vacuum the floors and carpets
Mop the floors
Take out the trash
Wipe countertops and backsplashes
Sanitize appliances
Disinfect the sink
Bathroom
Disinfect the toilet bowl
Wipe the mirrors, shower, and bathtub
Clean the cabinets and drawers
Vacuum and mop the floors
Take out the trash
Bedrooms & Common Areas
Clean the walls
Wipe the window frames and baseboards
Sanitize appliances
Vacuum the stairs
Wipe down tabletops
Sweep any remaining debris
* Special requests are accommodated whenever possible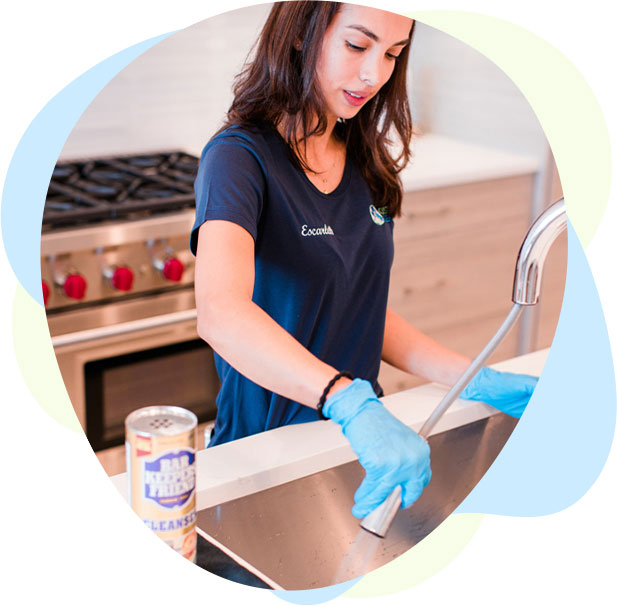 Your go-to post-construction cleaning services in Martin County & across the region
Our experts can prepare your remodeled home for moving in whether it's in Jensen Beach, Palm City, Hobe Sound, Stuart, Sewall's Point, or nearby. Even after your home is spick and span, rely on our weekly or bi-weekly year-round services to keep your home in tip-top shape. Our booking and payment system has never been easier. Schedule your appointment with a phone call and that's it.

We have used Custom Cleaners for years. My wife had pulmonary fibrosis and the standard of cleaning made her life better. They are flexible in meeting interruptions in my schedule, agreeable to special requests and very reasonably priced.

This company did a clean on a manufactured home after the furniture was moved out. They did everything I asked for and they did an excellent job. The estimate was accurate and I was pleased with the work.

We have been with Rhonda and Custom Cleaning for three years! They do excellent work in a professional manner; arrive on time, pay attention to details, and go above and beyond what is expected!

I was very impressed with Custom Cleaning's professionalism from the start. Rhonda, Grissel, and our cleaning team are amazing! I can't thank them enough for their prompt response to our request for setting up weekly cleaning service for our home. Our cleaning team is prompt and professional, and the two ladies show great attention to detail. I am extremely pleased with Custom Cleaning's service and so glad I found them!

Best cleaning service on the Treasure Coast! Top-notch job, they go above and beyond to meet your needs. Professional, friendly and trustworthy. They use safe and pet friendly products. Work with you to meet your schedule, and follow-up to ensure you're 100% satisfied. They miss nothing when it comes to getting everything clean.
Frequently Asked Questions
How long does post-construction cleaning take?
+
The size of your home, the scope of the remodeling project, and the condition your home is left in (e.g., the amount of dust and debris) will influence the time necessary to clean it up.
Whether you're in Hobe Sound, Stuart, Sewall's Point, Jensen Beach, or elsewhere in the area, don't hesitate to reach out to us and inquire about our remodel cleanup services. Give us the required information and we'll be able to answer your question more precisely.
Why should you hire professional cleaners to do your remodel cleanup?
+
Cleaning up after a remodeling project is no easy feat and should be done by professionals.
If you want to ensure your home in Martin County, Palm City, or nearby is dust, germ, and debris-free, it's best to hire a team of experts specializing in remodel cleaning.
How often should you clean your home after a remodel?
+
This depends on your habits and preferences.
You may want to book weekly or bi-weekly appointments depending on whether and how often you yourself tidy up, whether you have kids and pets, and how big your home is.
How can you choose reliable remodel clean-up services?
+
Choosing the right company to handle your post-construction cleaning will require some research.
When looking for professionals for post-construction cleaning whether in Sewall's Point, Jensen Beach, or around, you should make sure the company in question offers specialized remodel clean-up services and not just regular residential cleaning. Also, check out the company's experience, reviews, and client testimonials to get an idea of what to expect.
Where in Martin County can you find expert post-construction cleaning services?
+
With decades of experience, ever-improving methods, and a long list of happy clients, Custom Cleaning of the Treasure Coast is the go-to cleaning service in Martin County.
Aside from expert remodel clean-up services, you can rely on us for:
Reach out to us today and book the appointment you need! We'll do all the work so that you can go surfing in Jensen Beach or play golf in Jupiter Island.