Reliable Move-In and Move-Out Cleaning in Martin County
Make your relocation cleanup a breeze with the help of our skilled experts.
Schedule Your Free Estimate

The go-to move-out cleaning service in Martin County
Whether you're settling into a new place or leaving your current home behind, we're here to help. We offer a comprehensive package that will leave your new or old home in Martin County sparkling from top to bottom. Our team of experienced professionals will take care of every detail, from dusting and polishing to mopping and scrubbing. Our move-in and move-out cleaning service will meet your high expectations while satisfying the stringent requirements of your landlord or property manager.
Call Today 772-220-7915
Green products and equipment
We use eco-friendly products safe for both your family and the planet. The supplies we use are made from natural ingredients and are gentle on surfaces, so you can rest assured that your home will be fully sanitized while remaining free from toxic chemicals.
Experienced pros
You can rely on our seasoned pros to give their best and approach and take care of your home with utmost dedication. With years of experience in move-in and move-out cleaning services for clients near you, they have the skills necessary to do a great job.
Free quote
We offer free quotes so that you can get an accurate estimate of the cost of your move-in and out cleaning service. All you have to do is give us a phone call and we'll provide you with a quote according to your requirements and size of your property.
Guaranteed satisfaction
We also offer a 100% satisfaction guarantee on all of our services. If you're not completely satisfied with our work for any reason, all you have to do is reach out to us within 24 hours and we will come back and re-clean the areas in question at no additional cost.
Our move-in cleaning services
bring a new level of cleanliness
Experience our detail-oriented relocation cleanup service
Kitchen
Cleaning Countertops & Backsplashes
Cleaning Sink, Faucet & Drain. Polish if needed.
Cleaning Outside of cabinets
Cleaning Outside of Appliances
Emptying Trash Can & Wipe Spills off inside & outside of Trash Can if needed.
Vacuum & Mop Floors
Cleaning Inside of Refrigerator & Oven (Available as Add-on Service with Additional Fees)
Cleaning Inside of Cabinets (Available as Add-on Service with Additional Fees) 
Bathroom
Clean & Sanitize outsides of Cabinets
Clean & Sanitize Shower & Tub
Clean & Sanitize Entire Toilet Bowl, including outside surfaces & surrounding floor & wall areas.
Clean & Squeegee any Mirrors & Shower/Tub Glass.
Vacuum and mop the floor
Emptying Trash Cans
Clean & Sanitize Insides of Cabinets (Available as Add-on Service with Additional Fees) 
Bedrooms & Common areas
Wipe down the window frames to remove dust & buildup.
Dusting Light Fixtures that we are able to reach (excluding expensive chandeliers)
Clean & Sanitize Light Switches
Clean/Wipe Interior Doors & Door Frames & Door Handles
Wipe/Clean Baseboards
Vacuum & Mop Floors
Garage Cleaning (Available as Add-on Service with Additional Fees)
Porch/Patio Cleaning (Available as Add-on Service with Additional Fees)
Squeegee up to 2 sets of sliders. (Additional Windows or Sliders- Available as Add-on Service with Additional Fees)
Dusting Window Treatments with Duster or Vacuum. (IF window treatments are in need of a DEEP cleaning/wiping, extra time will need to be allowed, agreed upon and charged accordingly)
* Special requests are accommodated whenever possible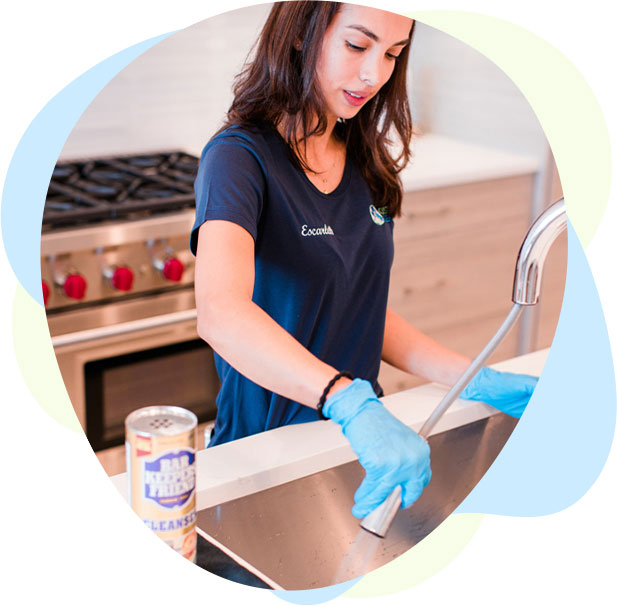 Your chosen move-out/move-in cleaning services in Martin County and beyond
We provide our expert services across Martin County and all of its communities. We will work with you to schedule a convenient time to come and perform a thorough cleanup of your old home or apartment, or we can come and take care of your new one before you settle in. We also provide additional services if you need a little extra help getting their new place up to par. Whether you're leaving your old living space or settling into a new one, we'll make sure the place is spotless so you can focus on what's important – making the transition to your new home.

We have used Custom Cleaners for years. My wife had pulmonary fibrosis and the standard of cleaning made her life better. They are flexible in meeting interruptions in my schedule, agreeable to special requests and very reasonably priced.

This company did a clean on a manufactured home after the furniture was moved out. They did everything I asked for and they did an excellent job. The estimate was accurate and I was pleased with the work.

We have been with Rhonda and Custom Cleaning for three years! They do excellent work in a professional manner; arrive on time, pay attention to details, and go above and beyond what is expected!

I was very impressed with Custom Cleaning's professionalism from the start. Rhonda, Grissel, and our cleaning team are amazing! I can't thank them enough for their prompt response to our request for setting up weekly cleaning service for our home. Our cleaning team is prompt and professional, and the two ladies show great attention to detail. I am extremely pleased with Custom Cleaning's service and so glad I found them!

Best cleaning service on the Treasure Coast! Top-notch job, they go above and beyond to meet your needs. Professional, friendly and trustworthy. They use safe and pet friendly products. Work with you to meet your schedule, and follow-up to ensure you're 100% satisfied. They miss nothing when it comes to getting everything clean.
Frequently Asked Questions
How much does a move-in/move-out cleaning service cost?
+
The cost of a move-in/move-out cleaning service depends on a number of factors, including the size of the home, the number of rooms to be cleaned, and the level of services required.
Most professional cleaning companies will provide an estimate based on these factors.
How do I schedule a move-in/move-out cleaning service?
+
The good news is that scheduling a move-in/move-out cleaning service in Martin County with our company is extremely easy.
All you need to do is give us a call and we'll take care of the rest.
How long does a move-in/move-out cleaning service take?
+
In general, most move-in/move-out cleaning services can be completed within a few hours.
For smaller properties or those that are already in good condition, a team of professional cleaners can usually have the job done in just a few hours. However, for larger properties or those that require more intensive work, the process may take longer.
Who will be cleaning my home during a move-in/move-out cleaning service?
+
When you schedule an appointment with us, you can expect us to assign you to an experienced, dedicated professional.
Our experts are well-equipped to take care of your home quickly and efficiently, using the latest methods and products.
Where in Martin County and the surrounding area can I find reliable move-out and move-in cleaning services?
+