Diligent Church Cleaning Service in Port St. Lucie, FL
Smarten up your house of worship with the help of our hardworking experts.
Schedule Your Free Estimate

Trustworthy professionals in your area
For more than 30 years, we've been doing our best to keep holy places in Port St. Lucie impeccable and inviting. We are an honest, customer-oriented team that always strives to leave a lasting impression and develop a strong relationship with our content customers. No matter the size of the task, we're determined to excel at everything we do. Tell us what your preferences are and we'll adapt our church cleaning service to your needs and deliver a lasting freshness that is as healthy and shiny as you want it to be.
Call Today 772-220-7915
Quality assured
We maintain a 100% satisfaction guarantee for every job, no matter how small. No client is insignificant to us and we're ready to apply all our effort to win your trust. If you have any issues we'll address them promptly.
Nature-friendly & green
Our church cleaners are equipped with gentle, non-abrasive supplies and tools that are tested for their cleaning properties and effectiveness at providing spotless results in a safe and healthy way.
Vetted & skilled pros
We conduct a thorough vetting procedure and in-person interviews to make sure that the people we choose to work with are conscientious, devoted, trained, and able to meet our high standards.
Effortless booking
Our booking process in Port St. Lucie is swift and easy and our pricing is fair and transparent. Dial 772-220-7915 and in just a few seconds we'll let you in on what you can expect.
We take great pride in our detailed
church cleaning service
Our comprehensive approach leaves no stone unturned
Portico, Doorway, Nave, & Aisles
Sweeping the portico and entrance area
Wiping the main door
Cleaning of glass surfaces on all lited doors
Taking care of cobwebs
Dusting and wiping baseboards
Wiping down all pews
Dusting and tidying up the nave and aisles
Vacuuming and wet-mopping floors
Chancel, Apse, Bathroom, & Kitchen
Wiping chairs, benches, and tables
Squeegeeing glass surfaces
Scrubbing sinks, washbasins, and faucets
Disinfecting all bathroom and kitchen areas
Wiping countertops and backsplashes
Mopping all floors
Removing litter and taking out the trash
Vestry & Other Administrative Areas
Sanitizing high-touch surfaces
Dusting of all surfaces
Wiping doors and backboards
Polishing glass surfaces
Taking care of walls and wooden elements
Removing spider webs
Vacuuming and mopping the floors
Emptying the trash
*We're open to entertaining special requests whenever possible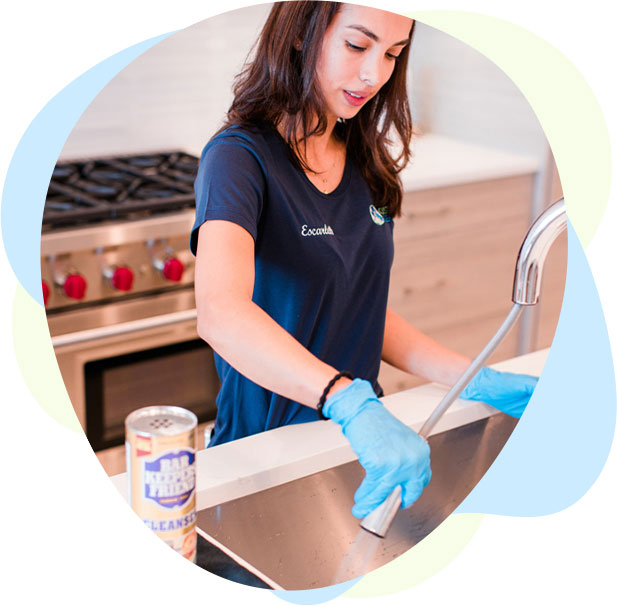 Find out what makes us stand out in Port St. Lucie
We cherish our position as the leader in church cleaning services. Our skilled team is known for its attention to detail, both in planning and execution. We rely on our vast experience and willingness to go to great lengths to exceed our clients' expectations. Contact us today and learn more about our tried-and-tested approach that is sure to grab your attention and win you over.

We have used Custom Cleaners for years. My wife had pulmonary fibrosis and the standard of cleaning made her life better. They are flexible in meeting interruptions in my schedule, agreeable to special requests and very reasonably priced.

This company did a clean on a manufactured home after the furniture was moved out. They did everything I asked for and they did an excellent job. The estimate was accurate and I was pleased with the work.

We have been with Rhonda and Custom Cleaning for three years! They do excellent work in a professional manner; arrive on time, pay attention to details, and go above and beyond what is expected!

I was very impressed with Custom Cleaning's professionalism from the start. Rhonda, Grissel, and our cleaning team are amazing! I can't thank them enough for their prompt response to our request for setting up weekly cleaning service for our home. Our cleaning team is prompt and professional, and the two ladies show great attention to detail. I am extremely pleased with Custom Cleaning's service and so glad I found them!

Best cleaning service on the Treasure Coast! Top-notch job, they go above and beyond to meet your needs. Professional, friendly and trustworthy. They use safe and pet friendly products. Work with you to meet your schedule, and follow-up to ensure you're 100% satisfied. They miss nothing when it comes to getting everything clean.
Frequently Asked Questions
How do you keep your church clean?
+
Packed crowds and a large number of people enjoying group activities are the main reason why having a regular church cleaning schedule is a must.
Protect your flock from harmful microorganisms and dirt with our recurring service to ensure that weddings, funerals, missionary work, and other gatherings of worshipers won't serve as germ-spreading events.
What is the purpose of cleaning the church?
+
Taking the necessary steps to keep your place of worship tidy and safe is of crucial importance if you want to provide a safe and nourishing space for your parishioners and grow your congregation in Port St. Lucie.
With the help of our steadfast and motivated church cleaning service technicians, you can be tranquil knowing that your house of god is entrusted to a considerate and experienced pair of hands.
What do you clean church pews with?
+
It depends on the type of wood used to manufacture the pews and the state they're in. Our team of industrious experts in church cleaning has the requisite know-how and the right equipment to take care of your wooden pews and other delicate surfaces.
If your pews haven't been cleaned for a long time, they'll first have to be spruced up with gentle soap and a wrung-out sponge before being polished with an appropriate solution that will maintain their shine and freshness.
How do you charge a church for cleaning?
+
The cost of church cleaning will vary depending on the size of the building, the type of service, and the level of detail needed to get the job done.
If you want to ensure that your chapel, synagogue, or temple is neat and tidy, get in touch with us and we'll offer a fair, transparent, and prompt quote.
Who offers the leading church cleaning service near me in Port St. Lucie & the surrounding area?
+